Superior Exterior Home Improvement Services
From vinyl siding in Cleveland, OH to roof repair, you can count on us!

A Thousand Benefits, A Single Call
Our experts on doors, gutters, windows, roofing and vinyl siding in Cleveland, OH make sure your home is beautiful and reliable!

Versatile Expertise: The FX Remodeling & Exteriors Difference
Our exterior contractors in Cleveland, OH specialize in vinyl siding, roofing, door, window and gutter repair!

Reserve Your Free Cleveland Siding Estimate
Keep your home at its very best! Schedule your free Cleveland vinyl siding estimate today!
‹
›
Door Repairs in Cleveland, OH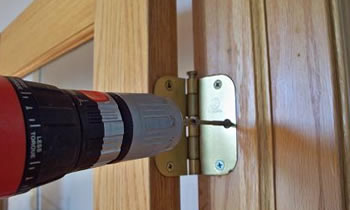 Keeping your home's exterior looking beautiful and performing properly involves a lot of different types of maintenance but one of the most immediately apparent and harmful for a home's curbside appeal and safety is damage to your home's exterior doors, particularly because they're such an integral part of your home's functionality day-in and day-out. That's why homeowners who begin to notice damage to their exterior doors should quickly contact experienced and efficient professional contractors who specialize in door repairs in Cleveland, OH just like those you'll find working here at FX Remodeling & Exteriors!
Whether you're experiencing difficulty closing your home's doors or opening them, noticing cracks in your doors which are allowing drafts or pest infestation, or have small damages like loosening hardware on your door or broken glass accents, our trained and highly dependable professionals have the door repairs in Cleveland, OH which are best suited to solving all of your exterior door problems as well as the versatility and flexibility that makes it possible for every project, no matter how big, small, or customized it may be, a possibility for your time frame, your stylistic taste, and your home's remodeling budget!
Homeowners shouldn't have to compromise when it comes to things as integral to their home's beauty and functionality as their exterior doors and here at FX Remodeling & Exteriors we're committed to ensuring that they never have to again! That's why we're now proudly offering all homeowners in Cleveland, OH a completely free consultation and estimate for door repairs in Cleveland, OH ranging from the smallest repair to a full door removal and new door installation! Cleveland, OH homeowners need only contact our friendly and helpful door specialists to schedule their at-home estimate today!