Superior Exterior Home Improvement Services
From vinyl siding in Cleveland, OH to roof repair, you can count on us!

A Thousand Benefits, A Single Call
Our experts on doors, gutters, windows, roofing and vinyl siding in Cleveland, OH make sure your home is beautiful and reliable!

Versatile Expertise: The FX Remodeling & Exteriors Difference
Our exterior contractors in Cleveland, OH specialize in vinyl siding, roofing, door, window and gutter repair!

Reserve Your Free Cleveland Siding Estimate
Keep your home at its very best! Schedule your free Cleveland vinyl siding estimate today!
‹
›
Skylight Repair in Cleveland, OH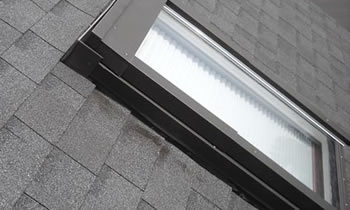 Skylight installations in Cleveland, OH are a quick way to add a degree of elegance to your home but maintaining your gorgeous new skylight after its been installed is just as important as having it properly installed in the first place! That's why here at FX Remodeling & Exteriors our professional skylight repair contractors in Cleveland, OH are trained and experienced in the wide variety of skylight repairs Cleveland, OH homeowners could possibly encounter including everything from leaking frames to a broken lens and malfunctioning or unresponsive controls! This means that whatever type of skylight repairs your Cleveland, OH home needs to perform at its absolute best, FX Remodeling & Exteriors has the solution for you!
Customized Skylight Repairs in Cleveland, OH
Needing skylight repairs in Cleveland, OH can often be frustrating as homeowners aren't sure where the issue is, only that they're experiencing some leaking or water damage. Our experienced Cleveland skylight repair contractors are trained to identify precisely where the issue is in your particular skylight while also determining the best possible way to repair it and prevent it from occurring again in the future! We've found that no two skylight repairs in Cleveland, OH are exactly the same and so are committed to providing individualized solutions to each and every one of our clients. Through this level of customization, homeowners are sure to receive the precise skylight repair their Cleveland, OH home needs to be both beautiful and reliable for years to come!
If your skylight is looking or performing worse than your home deserves then contact our team of expert skylight repair contractors to schedule a free skylight and vinyl siding Cleveland estimate at your earliest convenience! You'll learn precisely what repairs your home's skylight demands as well as the timeframe, budget, and materials needed to get your home's skylight looking as good as new!